Keep Austin Weird Homes is excited to win another multiple offer situation for our South Austin home buyers at 3105 Jubilee Trail!!
Austin, March 16, 2015 - Keep Austin Weird Homes
Keep Austin Weird Homes, an Austin real estate brokerage, has sold another house in the Tanglewood Forest neighborhood of South Austin. Although there were multiple offers in the very first day the house was on the market, our clients didn't let that intimidate them, because we had already discussed our strategies for how to handle multiple offer situations. We guided them on every point of their offer to be certain it would be compelling to the seller in this fast-paced Austin real estate market. In the end, our client won the multiple offer bidding war WITHOUT paying more than the maximum price they had established.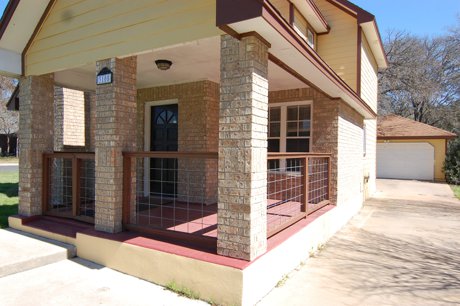 The 1,622 sf home on a fenced lot in Tanglewood Forest had 3 bedrooms and 2 baths. Probably the most outstanding features about this home were the new deck and dog run in back and the wraparound front and side porches. Students who live in this home would attend Kocurek Elementary, Bailey Middle School, and Akins High School.
This home is located in Austin's zip code of 7848. The number of sales in this area of Austin in February 2015 was 49, a decrease from the 62 that sold in February 2014. In February, the average selling price per square foot for homes in 78748 was $138.25 with an average sales price of $260,608. This is a 6.82% change since last February's average sales price of $243,957. The average number of days homes spend on the market in Austin's 78748 zip code is 37, which is almost the exact same as last February's 36 sales.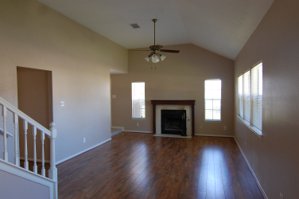 Keep Austin Weird Homes represented the buyers of this property, who intend to use it as an investment property. If YOU are interested in learning more about becoming a real estate investor, or about our multiple offer strategies, please contact us. We'd love to have a conversation to see if we might be a fit to work together.
A former teacher, Theresa Bastian is passionate about public education. Together with her husband, Rodney, she owns Keep Austin Weird Homes, a real estate brokerage that focuses on building business and personal relationships with honesty and integrity. Together, they are raising a blended family of 5 great kids and 1 dog that has her moments.
HOW CAN WE HELP YOU TODAY?
I want to sell my Austin, TX property
I'd like to Search for Austin Real Estate
I'd like to speak to someone from Keep Austin Weird Homes